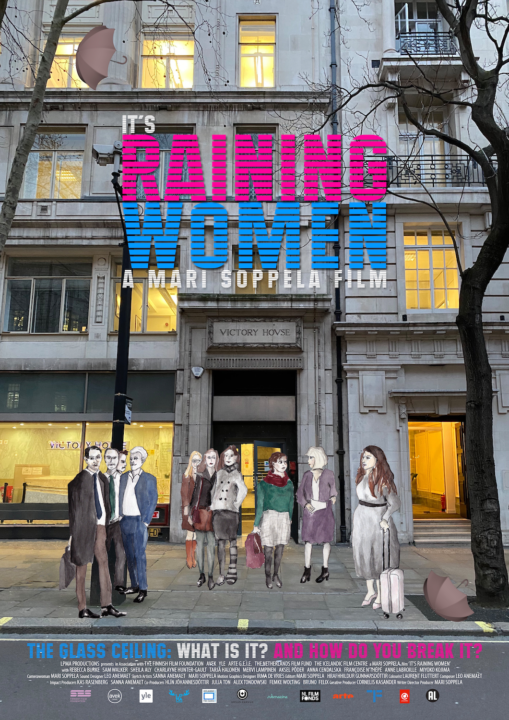 It's Raining Women
Finnish migrant filmmaker Mari Soppela travels the world as she takes us on a five year investigation into the complex realities of the glass ceiling. Scrutinizing the statistics and delving into the lived experiences of women battling discrimination throughout the globe she exposes the uncomfortable truths and dirty secrets of gender bias in the workplace. Simultaneously light-hearted and deadly serious, this vital, creative and surprising film shines a light on a much misunderstood phenomenon and acts as a rallying cry to women – and men – everywhere to continue the fight for gender equality.

"A world tour on gender inequality."
– ★★★★ NRC, 2023
"The interviewees of the doc are all excellent discoveries."
– Helsingin Sanomat, 2022
Cinema release 9 March in 2023 in The Netherlands. You can see the overview of the art house cinemas here.