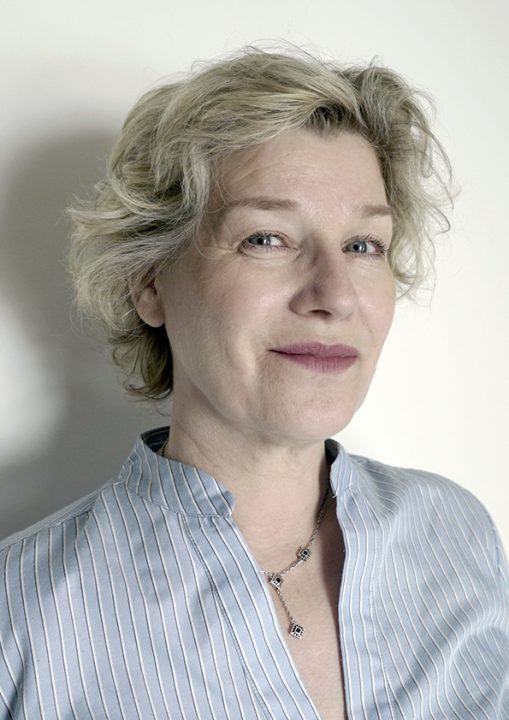 RESUME
18 November 2023
Name: Mari Soppela
Nationalities: Finnish, Dutch
Occupation: Documentary film director and producer
Education: MA, Middlesex University, London, UK
I am a Finnish born artist and documentary filmmaker from Amsterdam. I have studied videography, computer graphics and interactive art. My primary creative instruments are the video camera and the computer. Since the early 1990's, I've engaged in diverse roles — camerawork, animation, interface design, interaction programming, video editing, web design, and documentary filmmaking.
One of my early creations involved programming a flock of snowflakes whirling in a particle system, resulting in the artwork of a hybrid 3D animation titled Lumi. Additionally, I developed and designed an interactive recursive image named Russian Dolls. Initially, it served as the interface for my CD-ROM Family Files before adapting the split-screen concept into my debut film of the same title.
In 2006, in Finland, composer Leo Anemaet and I founded LPMA Productions, a film and tv production company. Together, we've helmed the production of four out of the five feature documentary films I've directed. We work with small but international teams and enjoy the creative collaboration.
High point:
Cinema release It's Raining Women in March in 2023 in The Netherlands
Low point:
The court case of Family Files
FILMOGRAPHY
2022 IT'S RAINING WOMEN
Creative documentary, 86 min | Writer, director of photography and director Mari Soppela | Composer and sound designer Leo Anemaet | Creative producer Kees Kasander | Motion graphics designer Irma de Vries | Sketch Artist Sanna Anemaet | Editors Hrafnhildur Gunnarsdottir  Mari Soppela | Co-producers Hlin Johannisdottir/Ursus Parvus (IS), Julia Ton Bruno Felix Femke Wolting/Submarine (NL) | In co-production with Erkko Lyytinen/Yle (FI) | Commissioning editor Claudia Bucher/Arte G.E.I.E. (FR) | With support of Outi Rousu/AVEK (FI), Piia Nokelainen/The Finnish Film Foundation (FI), Anna María Karlsdottír/The Icelandic Film Centre (IS), Thu Ha Nguyen Thi/The Netherlands Film Fund (NL) | Producer Mari Soppela/LPMA Productions (FI)
2022: Docpoint Helsinki Documentary Film Festival (FI) | Docventures/Yle2, 4.2.2022 | Yle Areena 4.2.2022 – 4.5.2022
2022: 56th Hofer International Film Festival (DE)
2023: Filmmuseum München, 20.3.2023 (DE) | Karkkila: Kino Laika 8&11.3.2023 (FI) | EU Film Festival in San Marino (SM) | Prague: IFF One World Film Festival (CZ) | Seattle: National Nordic Museum, 2.9.2023 (USA) | Seoul: FIWOM (KOR) |
2023: Cinema release 5 March 2023—19 April 2023 Amstelfilm (NL) / Amsterdam: De Balie, Soho House Amsterdam / Utrecht: Slachtstraat Filmtheater, Hoogt on Tour / Den Haag: Filmhuis Den Haag, Filmhuis Dakota / Nijmegen: LUX Nijmegen / Arnhem: Focus Filmtheater / Assen: International Film Festival Assen, DNK / Deventer: Mimik Filmtheater / Rotterdam: LantarenVenster / Groningen: Forum Groningen / Apeldoorn: Gigant Filmtheater / Alphen a/d Rijn: Parkville / Breda: Chassé Cinema / Bussum: Filmhuis Bussum / Gouda: Cinema Gouda / Enschede: Concordia / Hilversum: Filmhuis Hilversum / Maastricht: Lumière Filmtheater / Roermond: ECI cultuurfabriek / Venlo: Nieuwe Scene / Zwolle: Fraterhuis / Zutphen: Luxor Theater / Picl: VOD 5 March 2023—17 July 2023 (NL)
2023: DIE GLÄSERNE DECKE | LE PLAFOND DE VERRE (Lasikatto) | Arte 13.6.2023 | Re-run 23.6.2023, 14.7.2023, 12.10.2023 | LASIKATTO | Yle Teema 26.6.2023, 28.6.2023, 5.7.2023, 12.9.2023, 14.9.2023, 27.9.2023 | Yle TV2 29.20.2023 |
2021 MOTHER LAND
Creative documentary, 79 min| Writer, director of photography, editor and director Mari Soppela | Creative producer Cornelis Kasander | Music composers Ilari Anemaet Leo Anemaet | Sound design Leo Anemaet | In association with Erkko Lyytinen/Yle | Producers Mari Soppela Leo Anemaet, LPMA Productions (FI)
2022: Docpoint Helsinki Documentary Film Festival (FI) | Yle Areena 2.5.2022-1.4.2024 | Yle Teema 8.5.2022, 19.5.2022 and 20.6.2022 | 36th Pärnu International Film Festival | Pyhä Unplugged 2022 | Yle Teema 5.12.2022, 6.12.2022, 10.12.2022 |
2023: Yle TV1 15.1.2023 | Tubi TV 13.6.2023–… | Yle Teema 8.3.2023, 11.10.2023, 16.10.2023
2015 WHO THE DEVIL CAN SEE IN THE DARK
Creative documentary, 70 min | Writer, editor and director Mari Soppela | Cinematography Leo Anemaet | Editor Mari Soppela | Creative producer Kees Kasander | In Co-production with Iikka Vehkalahti/Yle (FI) | With support of Avek/Timo Korhonen and Outi Rousu (FI) | The Netherlands Film Fund (NL) | Producer Mari Soppela/LPMA Productions (FI) |
2015: Tampere Film Festival (FI) | Yle1, 2.2.2015 | Docpoint Helsinki Documentary Festival (FI)
2008 HOME RECORDINGS
Creative documentary, 75 min | Writer and director Mari Soppela | Cinematography Ruzbeh Babol | Editors Leo Anemaet and Mari Soppela | Music composition Leo Anemaet | Singers mezzo-soprano Virpi Räisänen and baritone Pieter Hendriks | Producers Mari Soppela and Leo Anemaet/LPMA Productions (FI) | Co-producers Ruth Waldburger/Vega Film (CH), Bob Visser/Neon Media (NL) | In co-production with Paul Riniker and Urs Augustburger/SF Schweizer Fernsehen (CH) and Erkki Astala/Yle Co-productions (FI) | With support of Amsterdamse Fonds voor de Kunst (NL), Rotterdam Fonds voor de Film en audiovisuele media, Avek/Timo Humaloja (FI), The Netherlands Film Fund (NL) | Producers Mari Soppela Leo Anemaet, LPMA Productions (FI)
2013: Teema-Yle, 8.8.2013 |
2011: Yle1, 21.12.2011 |
2010: SF Schweizer Fernsehen, 17.2.2010 | 2010: The Solothurn Film Festival (CH) |
2009: Visions du Réel, Nyon (CH) | Pärnu Film Festival (EE) | The Netherlands Film Festival, Utrecht (NL) |
2008: International Documentary Film Festival Amsterdam (NL)
2002 FAMILY FILES
Creative documentary, 72 min | Writer, editor and director Mari Soppela | Cinematography Timo Peltonen | Sound mixer Tero Malmberg | Music Composer and Sound designer Leo Anemaet | Producer Kees Kasander/The Kasander Film Company (NL) | Co-producer Claes Olsson/Kinoproduction (FI) | In co-production with Iikka Vehkalahti/Yle2 (FI) | With support of The Netherlands Film Fund, O&O (NL)
2019: Yle Teema, 9.1.2019 |
2018: Yle Teema, 29.7.2018 |
2017: Yle Teema, 28.11.2017 |
2015: Docpoint Helsinki Documentary Film Festival |
2004: Festival du Cinema Nordique, Rouen (FR) | Sarajevo Winter Festival (BiH) | FIPA International Festival of Audiovisual Programs, Biarritz (FR) Tromso International Film Festival (NO) |
2003: Bergen International Film Festival (NO) | Nordisk Panorama, Malmö (SE) |
2002: Taiwan International Documentary Festival, Taipei (CN) | Ismailia International Film Festival (EG) | Nederlandse Film Festival, Utrecht (NL) | Docuzone cinemas Amsterdam, Breda, Den Haag, Eindhoven, Groningen, Maastricht, Nijmegen, Rotterdam and Utrecht 30.5.-5.6.2002 (NL) | Kiasma Museum of Contemporary Art, Helsinki (FI) | Tampere Film Festival (FI)
CROSS MEDIA ART & DESIGN (selection)
2022 RAININGWOMENMOVIE.COM | Website
2022 SACREDMOUNTAINFILM.COM | Website
2020 ANEMAET.COM | Website
2015 LPMA.NL | Website
2005 VIDEOLETTERS | TV leader and titles | Eric van den Broek & Katarina Rejger
2004 26000 GEZICHTEN | Leader | Co-design Reinier van Brummelen | Interakt (NL)
2000 HEIMOLA | Interactive installation
2000: DEAF_00, V2, Unstable Media, Rotterdam (NL)
1998 FAMILY FILES CDROM | Mediamatic | The Netherlands Foundation for Visual Arts, Design and Architecture
In permanent collections: Finnish National Gallery, Helsinki (FI) | Neuer Berliner Kunstverein, Video-Forum (D) |
2015: Welcome to the Future, Brussels (BE)
2003: Dissonanze – duemilatre, Roma (IT)
1999: Pakattu – maailma rompuilla, Helsinki (FI) | SWR>> Die 50 Besten, Sudwest-TV (D)
1998: Festival Video de Navarra (ES) | Videolisboa, Lissabon (PT) | Online@Offline, Tallinn (EE) | Videonale 8, Bonn (D) | Anticipation, Centre pour l'Image Contemporaire, Geneve (CH) | Avecom, Museum of Modern Art, Arnhem (NL) | Festival of Film and New Media on, Athens (GR) | Transmediale, Berlin (D) | Rotterdam International Film Festival (NL)
1997: Microwave Festival, Hong Kong (UK)
1994 DOORS OF PERCEPTION CDROM | Interaction and interface design and programming | Mediamatic | The Netherlands Design Institute
1993 TRUTHTABLE | Interactive video installation
1994: Foro Artistico, Hannover (D) | 1993: Paradiso, Amsterdam (NL)
1992 LUMI Hybrid video with 3D animation of particle systems
1994: Hong Kong International Film Festival (UK) | 1993: London Film Festival (UK)
1989 STORY OF EYE | Video installation | Co-artist Stella Barnes
1989: Inauguration Oulu Museum of Art (FI)
1989 JÄKÄLÄ | Video art
1990: Yle TV1 (FI) | 1989: Kuopio International Video Festival (FI)
1988 UNI | My first video
1989: Yle TV1 (FI)
AWARDS AND NOMINATIONS
2022 IT'S RAINING WOMEN | Nomination for Docpoint Yle Award, Docpoint Helsinki (FI)
2015 WHO THE DEVIL CAN SEE IN THE DARK | Nomination, Tampere Film Festival (FI)
2003 FAMILY FILES | Main Prize, Nordisk Panorama (SE)
2002 FAMILY FILES | Quality Grant, Ministry of Culture Finland (FI)
2002 FAMILY FILES | Main Prize, Tampere Film Festival (FI)
1999 FAMILY FILES CDROM | Nomination for International Award for Video, ZKM, Karlsruhe (D)
1995 DOORS OF PERCEPTION CDROM | Meta Design Award, Interactive Media Festival, Los Angeles (USA)
1995 DOORS OF PERCEPTION CDROM | 1st Prize New Voices, New Visions, Wired Magazine, NY (USA)
1995 DOORS OF PERCEPTION CDROM | Nomination for Rotterdam Design Prize (NL)
MEMBERSHIP
2022 The Documentary Association of Europe
2021 Dokumenttikilta ry
2015-2017 EWA European Women's Audiovisual Network
2002-2014 Dutch Directors Guild
PRESS AND MEDIA (selection)
2023 IL "TETTO DI CRISTALLO" RACCONTATO DA MARI SOPPELA, Mirko Giuliani, Milan: Equall Magazine (IT)
2023 MARI SOPPELA'S GLASS CEILING DOCUMENTARY, Shyamantha Asokan, London: Workingmums (UK)
2023 LE PLAFOND DE VERRE: L'INVISIBLE DISCRIMINATION, Paris: SensCritique (FR)
2023 WEIBLICH, ABER NICHT HILFLOS, Elisa Eberle, München: Teleschau (DE)
2023 DOKUD SKLENĚNÝ STROP NEVIDÍME, NEMŮŽEME HO PRORAZIT, Šárka Homfray, Prague: DOK.REVUE (CZ)
2023 DOCUMENTAIREMAKER MARI SOPPELA OVER HET GLAZEN PLAFOND, Joost Broeren-Huitenga, Amsterdam: Het Parool (NL)
2023 HET GLAZEN PLAFOND ZIE JE PAS, ALS JE HET KENT, Dana Linssen, Amsterdam: NRC (NL)
2023 FILMMAKER MARI SOPPELA BRENGT 'IT'S RAINING WOMEN' HET GLAZEN PLAFOND IN BEELD, Nicole Besselink, Enschede: Tubantia
2023 GENDERONGELIJHEID IN FILM- EN TV-INDUSTRIE IS TAAI, Edo Dijksterhuis & Karin Wolfs, Amsterdam: Filmkrant (NL)
2023 IT'S RAINING WOMEN, Dag van de Vrouwen (NL)
2023 IT'S RAINING WOMEN, Helmut Boeijen, Tilburg: De DocUpdate (NL)
2022 ULKOSUOMALAISUUS SYNNYTTI DOKUMENTARISTIN, Riikka Mahlamäki-Kaistinen, Helsinki: Suomen Silta (FI)
2022 ÄIDINMAA ON KAUNIS MUISTELUDOKUMENTTI, Hanna Kytölä, Helsinki: Helsingin Sanomat (FI)
2022 ÄIDINMAA KERTOO REHELLISESTI PERHEDYNAMIIKASTA, Anu Räsänen, Helsinki: Seura (FI)
2022 PALKOILLAKIN ON LASIKATTO, Leena Virtanen, Helsinki: Helsingin Sanomat (FI)
2022 MARI SOPPELA ON KUVANNUT DOKUMENTEISSAAN AVOIMESTI PERHETTÄÄN, Terttu Pohtila, Kemijärvi: Koti-Lappi (FI)
2022 JUURISTA, ÄITIYDESTÄ JA TASA-ARVOSTA, Veera Vasara, Rovaniemi: Lapin Kansa (FI)
2022 FEMINISTISIÄ LEFFATÄRPPEJÄ DOCPOINT-FESTIVAALILLE, Minerva Aalto, Helsinki: Tulva (FI)
2018 THE ENEMY IN CONTEMPORARY FILM, Löschnigg, Martin / Sokołowska-Paryż, Marzena, Berlin: De Gruyter (DE)
2017 MARI SOPPELA KERTOO SUKUNSA TARINAN ELOKUVASSA FAMILY FILES, Seija Lappalainen, Rovaniemi: Lapin Kansa (FI)
2017 KIISTELTY DOKUMENTTI HAUTAUTUI VUOSIKSI, Leena Virtanen, Helsinki: Helsingin Sanomat (FI)
2017 FAMILY FILES – PALKITTU DOKUMENTTI TV:SSÄ ENSI KERTAA, Lauri Itäkangas, Helsinki: Yle (FI)
2016 FINNISH HISTORY DOCUMENTARIES AS HISTORY CULTURE, Jukka Kortti, Helsinki: Studies in Documentary Film (FI)
2015 SAKSALAISSUKUA ETSIMÄSSÄ, Siru Valleala, Helsinki: Ilta-Sanomat (FI)
2015 VEM FAN SER NU I MÖRKRET!, Pia Ingström, Helsingfors: Huvudstadsbladet (FI)
2015 KUKA PIRU PIMEÄSSÄ NÄKEE, Onnimanni Liukkonen, Helsinki: TV-maailma (FI)
2015 WHO THE DEVIL CAN SEE IN THE DARK, Antti Alanen, Helsinki: Film blog (FI)
2015 SODAN GEENIPERIMÄ, Jonna Tapanainen, Helsinki: Me Naiset (FI)
2014 EXPANDING PRACTICES IN AUDIOVISUAL NARRATIVE, Raivo Kelomees, Cambridge: Cambridge Scholars Publishing (UK)
2013 YHTEISTÄ SÄVELTÄ ETSIMÄSSÄ, Kirsikka Arkimies, Rovaniemi: Lapin Kansa (FI)
2013 RAKKAUS VAIN KATOSI, Leena Virtanen, Helsinki: Helsingin Sanomat (FI)
2008 ELOKUVA PELASTI PARISUHTEEN, Helsinki: Harri Römpötti, Helsinki: Helsingin Sanomat (FI)
2008 SCENES UIT MIJN HUWELIJK, Marijn van der Jagt, Amsterdam: Vrij Nederland (NL)
2007 ENNEN JA JÄLKEEN TUOMIOPÄIVÄN, Marjukka Vakkuri, Rovaniemi: Lapin Kansa (FI)
2007 PYHÄTUNTURILLA TEHDÄÄN KANSAINVÄLISTÄ LASTENELOKUVAA, Tynkkynen, Pohjois-Suomen Uutiset, Rovaniemi: Yle (FI)
2007 KÄRÄJÄOIKEUS HYLKÄSI SUKULAISTEN SYYTTEET ELOKUVAOHJAAJAA VASTAAN, Eeva Palm, Helsinki: Helsingin Sanomat (FI)
2007 TUOMIOPÄIVÄN ODOTUSTA TUNTURIN JUURELLA, Eeva Palm, Helsinki: Helsingin Sanomat (FI)
2007 SALAISET KANSIOT | Inhimillinen Tekijä | Helena Itkonen | YLE2 (FI)
2004 MOTION TO DISMISSAL FAMILY FILES, Hannele Selin-Hakala, Tampere District Prosecutor (FI)
2004 BETWEEN A DOC AND A HARD PLACE, Archie Thomas, London: Variety Magazine (UK)
2004 GODARDIN TUOTTAJA ISKEYTYI MUKAAN, Sirpa Heikkinen, Oulu: Kaleva (FI)
2004 SUKULAISET LOUKKAANTUVAT DOKUMENTISTA, Leena Virtanen, Helsinki: Helsingin Sanomat (FI)
2002 TUSSEN DE REINDIEREN, Ronald Ockhuysen, Amsterdam: De Volkskrant (NL)
2002 KLEINE FILM GROTE KLASSE, Leo Bankersen, Nijmegen: De Gelderlander (NL)
2002 EINDELOOS DELENDE EGO-SPLITSCREENS, Dana Linssen, Rotterdam: NRC Handelsblad (NL)
2002 FAMILY FILES DOCUZONE, Edo Dijksterhuis, Amsterdam: Filmkrant (NL)
2002 PISTÄVÄN KAUNIS PERHE-ELOKUVA, Markus Määttänen, Tampere: Aamulehti (FI)
2001 NATURE IS NEVER WRONG, Arjen Mulder, Amsterdam: Het fotografisch genoegen (NL)
1999 HOME TRUTH, Pauline Bax, New York: Interactions, ACM (USA)
1998 MARI SOPPELA PASSIKUVASSA | Arvo Tuominen | YLE1 (FI)
1998 MARI SOPPELA, Mike Leggett, Sydney: World Art (AU)
1998 FAMILY FILES CDROM, Geert-Jan Strengholt, Amsterdam: Montevideo (NL)
1998 MARI SOPPELA'S FAMILY FILES, Dirk van Weelden, Amsterdam: Mediamatic Magazine (NL)
1997 MARI SOPPELA, Rene Pingen, Amsterdam: Bulletin (NL)